Audit & Consulting, IT Consulting — your documentation needs to be multi-lingual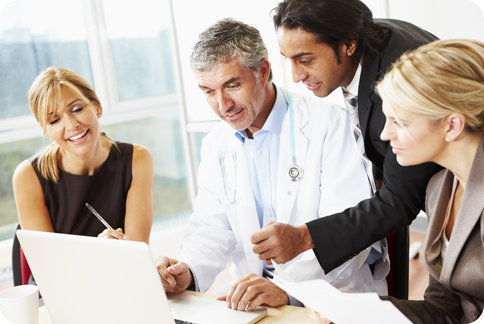 The competition is fierce and your communications must convey proven expertise and a consistent image. The choice of terminology as well as the legal accuracy according to each target country are fundamental in guaranteeing that your message is properly put across.
Mindful of such challenges, Lexcelera has recruited expert linguists with professional experience in a whole range of different areas: tax, M&A, IT consulting, etc. Dedicated project managers, also with in-depth knowledge of the different sectors and able to identify swiftly the various aspects of the project to be undertaken, coordinate these teams of linguists.
Lexcelera also compiles company-specific style guides and sets up terminology databases by business sector.
eLearning translation
Companies look to Lexcelera for the translation of courseware and online eLearning because they know successful course completion and skill development are directly related to the availability of native language educational materials.
Whether the educational program is aimed at an external audience, as in the case of an online technical school for example, or an internal one such as a company's team based all over the world, companies need timely and cost-effective solutions to ensure that:
Content is developed taking multilingual adaptation into consideration upstream
The time from the development of source material to the availability of the local training materials is minimized
There are no cost overruns
Incorporating video and audio, e-learning is often multimedia rich. So, translation of courseware and online training requires expertise not only in translation but also in desktop publishing and multimedia localization.
eLearning Translation: Expertise
Translation of written materials for the classroom
Desktop publishing of printed educational materials
Integration of in-country reviews by local staff
Localization of computer and web-based programs
Subtitling and voice-overs
Multiple file types and formats such as audio, video, images, flash animations, pdfs, html, xml, etc.
Our Corporate Services department serves clients such as Ernst&Young, Towers Watson, Atos, Groupe Steria, etc.
Get a free and personalized quote now by visiting our Quick Quote page.