Lexcelera's innovations empower companies to reach more international markets, faster and for less cost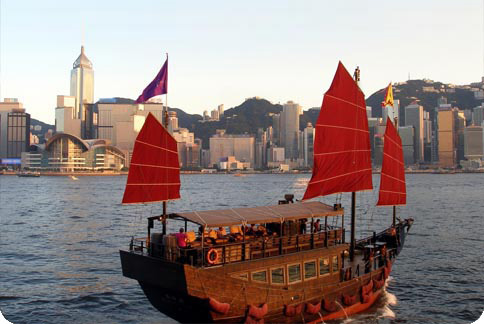 For over two decades Lexcelera has been innovating translation to guarantee optimized pricing, quality and delivery times. As a leader in language services powered by technology, Lexcelera stays ahead of the curve by constantly innovating translation processes. Our productivity- and quality-enhancing translation technologies result in no-surprise deployments for customers looking to get the most out of today's solutions for their translation and localization needs. Today, Lexcelera's advances in translation technology combined with proprietary processes mean the assurance of quality translations, fast turnaround times AND optimal pricing. Higher quality evaluations, faster time to market, and more languages for the same budget are just some of the benefits to our customers.
Lexcelera's translation services help customers:
extend their reach into international markets with greater cost-effectiveness,
respond more quickly to calls for tender and regulatory requirements,
uphold their brand image through consistent translation quality, and
improve time-to-market for products and services alike.
Guarantee of Service Lexcelera's ISO 9001-certified processes and project management teams covering multiple time zones offer you the speed, expertise and value you need for all your translation projects. At each stage of the process (recruitment and selection of translators, the translation itself, editing and final quality checks), we adhere to a project methodology in compliance with our ISO 9001 procedures. Dedicated Project Managers At Lexcelera we believe in building the relationship between our team and our clients' teams in order to improve the quality of the service we provide. The project manager is your single point of contact, responsible for setting up the right team for your projects and providing regular progress updates. The mission of our project managers is to understand not only the scope of each individual project but also to centralize and maintain information specific to every client, in order to guarantee continuity in our service. If your dedicated project manager is not available, a fully-trained back-up project manager with access to your specific information will automatically take over. This helps your internal clients save time by communicating as quickly and efficiently as possible. Your project manager's mission also involves:
defining project scope – deliverables, requirements, deadlines, etc.,
carrying out a technical and linguistic analysis of the documents to be translated,
preparing material resources for translation support,
drawing up a quote and a budget,
organizing a preferred language team, and setting up a technical team where necessary,
planning and monitoring deadlines,
supervising and checking the correct application of the translation process,
sending progress reports,
acting as a single point of contact to provide advice and solutions,
invoicing and closing the project,
preparing and presenting a report at the end of the project.
Lexcelera project managers are trained in PMP management principles. Vendor Management Since 1986 Lexcelera has built one of the world's most wide-ranging language networks to meet evolving needs in the marketplace. This language network is based on:
freelance translators who work only into their native language,
in-house and external linguists who provide quality assurance,
Subject Matter Experts (SMEs), who provide additional in-country language expertise.
Translators and proofreaders are tested according to Lexcelera's ISO 9001 procedures. They translate and edit in their native language only and work exclusively within their field of expertise. The recruitment of translators and proofreaders includes four stages. At the end of the recruiting process the new translator is awarded "Lexcelera Translator" status only after three assignments have been successfully completed. Translators are recruited per specialty and per customer. As is the case with project management, Lexcelera sets up dedicated translation teams who translate on a regular basis in the same domain and for the same customer. This ensures compliance with processes, preferred terminology and quality expectations. With ISO-certified recruitment processes, Lexcelera is able to rapidly scale production capacity to meet evolving customer needs. Languages Lexcelera is proficient in all leading European, Asian and Middle Eastern languages as well as in a number of local African languages. Lexcelera's languages include: Albanian, Arabic, Azerbaijani, Belorussian, Bengali, Bosnian, Bulgarian, Catalan, Chinese (Simplified), Chinese (Traditional), Croatian, Czech, Danish, Dutch, English (American), English (British), English (Canadian), Estonian, Farsi, Finnish, Flemish, French, Gaelic, German, German (Austrian), German (Swiss), Greek, Hebrew, Hindi, Hungarian, Icelandic, Indonesian, Italian, Japanese, Kazakh, Korean, Latvian, Lithuanian, Luxembourgish, Macedonian, Malay, Maltese, Moldavian, Mongolian, Norwegian, Polish, Portuguese (Brazilian), Portuguese (Continental), Romanian, Russian, Serbian, Slovak, Slovenian, Spanish (Continental), Spanish (Latin American), Swahili, Swedish, Thai, Turkish, Ukrainian, Urdu, Vietnamese, Welsh and Zulu.