1,000 pages of technical documentation? One page of marketing content? Lexcelera's processes adapt to your projects.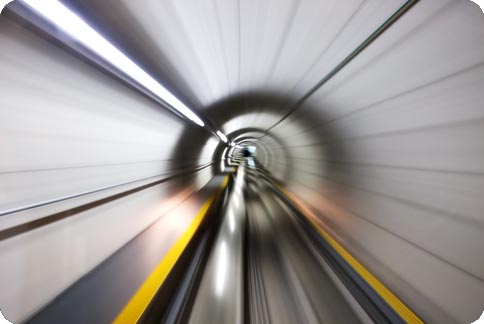 Lexcelera is one of the few translation and localization companies with ISO 9001-certified processes for both technical AND marketing content. Depending on your requirements, services included in the unit price may be:
Project management
Creation and maintenance of translation memories
Creation and maintenance of glossaries
Translation by a team of mother-tongue translators, tested and approved according to procedures defined in Lexcelera's ISO 9001 quality manual
Translation coordination by a subject matter expert for technical content
Internal QA check for consistency, completeness, accuracy, etc.
Full style edit by a mother-tongue editor for marketing content
Page layout/DTP
For projects requiring an on-site translation team, Lexcelera delegates personnel to work on the client's premises.

Fast in Any Language
Lexcelera leads in accelerated translations™. Behind this promise of accelerated translations are offices in Europe and the Americas, extended opening hours and an extensive network of translators on five continents and across 20 time zones.
Enterprise clients frequently have time-critical translation requirements, whether for a 50-page contract to be submitted the following morning, or software due to simship in 17 languages. Innovative processes and use of translation technology mean Lexcelera is able to offer the short turnaround times and flexibility companies need for their translations.
Each situation calls for its own particular workflow, which may mean capitalizing on time zones for overnight delivery or assembling a team of experts working collaboratively over a shared platform.
How an Overnight Project Works
Challenge: A Fortune 500 company was deploying SAP globally. At the beginning of each morning the UK working group needed the previous day's batch of French procedures translated into English.

Lexcelera's solution: At the end of each day the client's French team submitted the deliverables, which were immediately routed to our team on the West Coast of the United States, eight hours behind the UK. At the end of the day in America, the English deliverables were returned in time for the working group to begin at 9 a.m. GMT.
How a Collaborative Project Works
Collaborative translating methods allow Lexcelera to manage complex projects which, because of time constraints, require teams of translators working together.
Challenge: 400,000 words of automotive manuals to be translated from English into South American Spanish in two weeks.

Lexcelera's solution: Since meeting this deadline necessitated a team of 15 translators, our solution to harmonize terminology was to enable the translators to share their translation memories in real time so that the instant a new term was encountered, everyone on the team had immediate access to its translation. And, rather than have an editor correct the text at the end of the project, we employed an automotive engineer for the duration of the project to centralize terminology queries and distribute solutions to all the team.