Download our Free eBooks Today!
6 Best Practices for Global eSuccess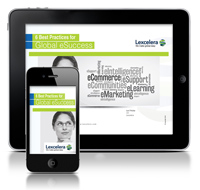 If you are responsible for international strategy, marketing, global business development, translation, training, technology or web properties, we wrote this book for you.
Our objective is to show you how to successfully integrate language capabilities to:
Improve branding and boost international sales,
Conduct multilingual marketing including multilingual SEO,
Manage international expansion without support teams in every locale,
Create and animate international user communities,
Scale international training in any language,
Monitor what users across the world are saying about your products and services, and about your competitors.
Language Technology for Enterprises eBook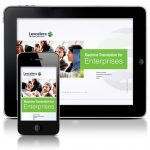 Are you wondering whether machine translation is right for your company? Or have you already decided to try this exciting new technology and wish to learn more about the different types of MT? This eBook covers the main technological approaches along with the specific use cases for each one.