Today, leading companies are expected to communicate about their Corporate Social Responsibility initiatives. Lexcelera often translates this information for our customers' websites, press releases, podcasts and videos. But what many of our customers may not know is that Lexcelera has a CSR story of its own.
Lexcelera is the founder of the world's largest humanitarian translation charity, Translators without Borders (Traducteurs sans frontières).
Translators without Borders started life in 1993 when Medecins sans frontières (MSF) asked Lexcelera for a quote on a translation project. Instead of a quote, Lexcelera offered the project for free as a way of supporting MSF, which would go on to win the Nobel Peace Prize.
Today Translators without Borders has nearly 4000 volunteers and is active in humanitarian operations around the world.
The graphic below illustrates some of the recent work of Translators without Borders (TWB) around the world.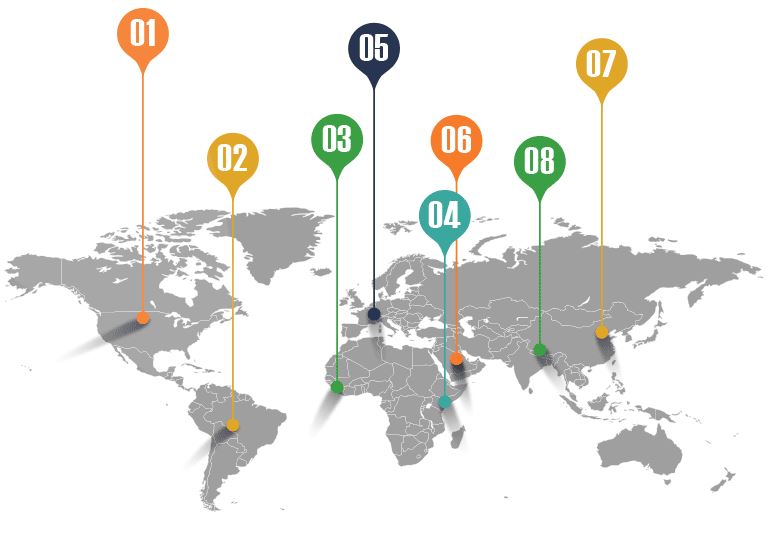 01 North America
TWB worked with partners to teach Guatemalan women in the local language how to save money to survive during the "hungry season".
02 South America
TWB worked with Action Against Hunger to fight anemia in Peru and worked with WiRED to teach children in the Amazon region of Brazil.
03 West Africa
TWB worked with WHO and other partners to translate health messages into 30 languages to debunk rumors about Ebola.
04 East Africa
TWB helped Microsoft build a Swahili machine translation engine Bing, its first African language.
05 Europe
TWB is working with UNHCR, Internews, IFRC, MercyCorps, Oxfam and Save the Children among others to provide 24/7 rapid translation services to refugees in Arabic, Kurdish, Urdu, Dari, Pashto, Somali and Tigrinya.
06 Middle East
TWB worked with CRIN to educate Arabic-speaking children in Jordan on their human rights.
07 Asia
Worked with Reprieve in Kazakhstan to ease the resettlement of ex-Guantanamo prisoners.
08 South Asia
Worked hand in hand with Humanity Road and search and rescue teams to save lives after the Nepali earthquake.