Multilingual content creation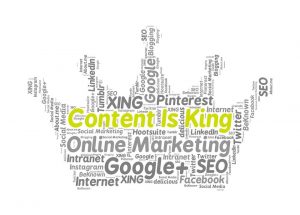 Multilingual content creation is a service where professional journalists and copy writers are available to create your marketing content, user manuals, etc. from scratch, based on your outline or even a product demonstration.
This service, in any of Lexcelera's languages, is designed for companies that do not have the internal resources available to create source text in a given language. Lexcelera's writers ensure texts that are clear, concise and translation-ready.
In addition, Lexcelera's authoring tools make it possible for our writers to draw on previous sentences contained in your company's translation memory, which means greater consistency with your legacy content and lower translation costs downstream.
Content marketing has become the new SEO (Search Engine Optimization). When Lexcelera's writers are creating and adapting website content and online blogs, our multilingual keyword search process ensures that the best performing keywords are integrated into each page as it is written.
Transcreation
Sometimes the best translation is not a translation. Transcreation is a service offered by Lexcelera for creative marketing content that needs to be adapted to the target market. This requires conveying the original message in the appropriate tone and style for each international market. While the message remains the same from one language to another, transcreation goes beyond a simple translation.
Transcreation protects your brand image and ensures your message is relevant to your target markets.
Translation hotline
Sometimes you need help with just a word or two when you are writing a text in a language that isn't your native tongue. Ask us about our hotline service to help you avoid embarrassing errors.
Stuck on a term? When you prefer to write in a foreign language rather than ask for a professional translation, we can give you quick answers to your questions.
You have a question regarding our multilingual content creation service?