Multilingual DTP
Lexcelera's multilingual DTP process makes it easy to avoid the pitfalls of multilingual text layout where even an issue as small as using the wrong decimal separator (10,000 vs 10.000) could have unintended consequences. Our multilingual DTP covers over 100 languages including bi-directional languages such as Arabic and Hebrew and double-byte languages such as Japanese, Chinese and Korean.
An international team working across 20 time zones on 5 continents allows Lexcelera to offer a complete digital service to meet the tightest deadlines, with enough flexibility to take care of last minute modifications.
Digital Media Translation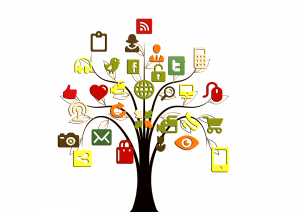 From social media to eCommerce, digital publishing to video, Lexcelera provides full support for the digital sector:
Multilingual desktop publishing (DTP)

Social media translation/monitoring/eReputation

International eMarketing

Video localization

Audio/Video transcription

Video subtitling

Voiceover recording
Video Localization
Today, video is overtaking text for many purposes including training, presentations, customer support and online brand messaging. Lexcelera will work with you to determine whether to localize your multimedia, video and film content using subtitles or professionally-recorded voice-overs.
Lexcelera's multilingual voice-over and subtitling services are available in 100+ languages to enature that your videos and podcasts are accessible to a wider international audience.