Translation portal for one-click project launch
Click button below to log in to your account:
Translation expenditure across the enterprise is often difficult to track when requests can emanate from virtually any source within a company, from the purchasing department to operational level managers and assistants.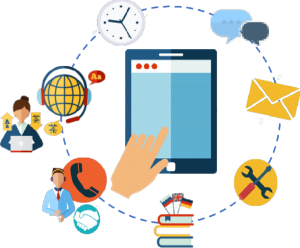 To give its largest customers greater visibility on language projects, Lexcelera has created a customer translation portal.
This portal provides real-time access to individualized dashboards and simplify the process of launching projects.
Features include:
an easy way to submit a Request For Quote (RFQ) by uploading one or more files
a dashboard of projects according to their status: quoting, in progress, and delivered
a visual overview for monitoring the status of ongoing projects
access to current and past quotes and invoices
a direct link to the project manager and key account manager
Greater visibility and transparency: the Lexcelera customer portal allows you to monitor your projects and expenditures in real time.