Our translation partners: strategic relationships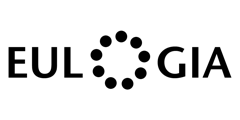 Eulogia: The European Alliance of Translation Companies
With members from 21 European countries, Eulogia is a pan-European alliance of translation companies providing innovative multilingual solutions. Each member company represents one EU language, which gives Lexcelera customers the power of strong local networks for all the languages of Eastern and Western Europe. Through its membership in Eulogia, Lexcelera and its partners offer the in-country expertise of more than 10,000 specialist translators.

TAUS: the Translation Automation Users Society
Lexcelera was a founding member of TAUS, which represents leaders from across the industry. TAUS is a think tank for the new technologies in the translation industry and is frequently on the cutting edge of language technology.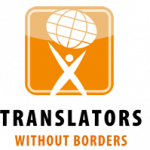 Translators Without Borders: The World's Largest Translation Charity
In 1993, Lexcelera founded the non-profit Traducteurs sans Frontières to provide pro bono translations in support of such humanitarian organizations as Doctors without Borders, Oxfam and Action Against Hunger. In 2010 Lexcelera's CEO founded a sister organization, Translators without Borders. Today TWB has donated more than $5 million worth of translation services, built up a volunteer network of over 3000 professional translators and established a training centre in Nairobi, Kenya, It supports projects as diverse as local language Wikipedia, literacy for African children and Ebola communications. Under the UN umbrella, Translators without Borders has assisted in disaster relief in the aftermath of Typhoon Haiyan in the Philippines, flooding in the Balkans and the 2015 earthquake in Nepal. Translators without Borders has most recently provided support to the refugees who survive the perilous sea journey to arrive on Europe's southernmost shores.