Global digital marketing can get complex. Consisting of search, social media, websites, blogs, the whole gamut of digital marketing poses challenges when it comes to repeating home market successes in foreign locales. Such cross-cultural localization involves three key elements: people, processes, and tools. In this post, we'll talk about how you can set your teams up for success as well as how you can reach out to external resources for their expertise in localizing brand content.
If marketing must remain relevant anywhere, it must speak to and resonate with the target audience. And, how do you do that in a locale where the language and culture are very different from that of your home country's? Enter the localization team.
But, hey, you may not have a localization team in your company at all. Well, all companies start that way, but the important thing to remember is that you cannot continue on your global journey without one. Your localization team may consist of one person initially, but make sure that internationalization and localization are their only core tasks. Forget about asking your Italian-speaking employee to handle the translations for your Italian website. Localization is a full-time job.
Working with the localization team may be a new experience to the marketing team to start with. Few things to keep in mind to eliminate friction between the teams and enable better understanding:
Top-down push for collaboration: The need to work with localization should be mandated right from the Chief Marketing Officer (CMO) level. This helps to put in place clearly delineated practices for collaboration between the two teams. Also, CMOs will then be able to see how a mere 5% budget allocation for localization can be a big cause of their dissatisfaction with adapting brand content to different markets and geographies.
Understand each others' priorities and language: Though the end goal of both marketing and localization may be the same – deliver an engaging brand messaging and product to the target audience – the way they go about achieving it is not necessarily so. Both teams need to understand each others' targets and priorities and work to enable them. Learning each others' jargon can also help in increased awareness of the other's function. For instance, marketing may speak in terms of buyer personas, call-to-action, cost of customer acquisition, while localization would concern itself with terminology management, long-tail languages, QA tools, and so on.
Companies also often choose to outsource localization. If you opt for this approach, language service providers (LSPs) are great resources to tap into for taking your message to different locales at scale. We list below a few areas where you can leverage your partnership with an LSP to the maximum:
Go direct and upfront. You may be already working with an LSP through your digital marketing partner and not know it. Insist on working directly with them, if so. Remember, you are paying for the services of an LSP without getting maximum value from them. Collaboration with an LSP needs to be from the very beginning of the localization project rather than way downstream. This is so that you don't make costly mistakes which could be avoided in the first place. LSPs can coach your content creation team on how to write global-ready content. They can also advise you on website globalization and internationalization standards so that you don't have to rewrite the code on which your website or app runs each time you launch a new language; so that your international customers are not put off by forms that break; so that they can easily find their language on your website, and so on. These are not areas of expertise for your digital marketing agency.
Consult on tools. The localization tool landscape of today is diverse, complex, and growing. It caters to a wide variety of requirements and figuring out which ones are worth investing in needs some level of knowledge and experience in localization management. Here's where LSPs can prove to be invaluable again. They know the languages and markets you are operating in, the volume of content you are looking to translate, your budget, your available resources internally for management of localization tools. With this data, they can put together a list of tools from which you can choose. However, you may not yet be ready for or require a full-scale investment in a translation tool. Global enterprises frequently want to use their existing content creation and management systems for online marketing and for translation tools to plug into this infrastructure. Your LSP can make this possible  and bring about quicker and easier onboarding for your teams. It also does away with manual file handoffs and other manual touch points where there is scope for errors to creep in.
Not just translation. LSPs' services go beyond translation, so make sure you are availing them. Global digital marketing is not just about rendering your brand messaging in another language, but also in another culture. LSPs understand how to adapt your message in a foreign locale, so that you don't end up with a culturally tone-deaf campaign. Sometimes even your product naming might need re-thinking.
Learn about localization. LSPs can provide training to your team members and help in instituting or streamlining globalization processes. Use LSPs as a learning resource so you can quickly ramp up time to market instead of charting the entire journey on your own. Ask for dedicated resources to work with your marketing team – it helps in building a sustainable, tightly integrated relationship based on trust and a deep understanding of your company's globalization goals.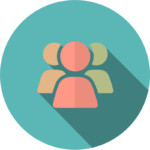 Building global-ready teams does not happen overnight, but it can yield rich results over time. Such teams are diverse, resilient, and grow with challenges instead of giving in. However, a lucid vision of the requirements for global success needs to come from the top.
In our next installment, read about how you can develop processes and use tools for efficient and scalable international online marketing.
Vijayalaxmi Hegde