Multilingual SEO for higher search engine rankings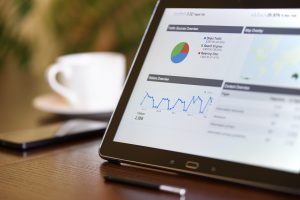 Multilingual SEO – or Multilingual Search Engine Optimization – is critical for optimizing your online keyword strategy for driving global users to your website.
Research has shown that potential customers spend more time and money on websites that speak to them in their own language.

According to the independent market research firm Common Sense Advisory, 56% of internet users spend more time on sites in their own language while 75% are more likely to buy when they can read information in their own language.

A Eurobaromoter study of online users across the European Union found that 90% of Europeans, if given the choice, would always visit a website in their own language.
Multilingual SEO: more effective than a direct translation
Multilingual SEO is necessary to reach online audiences, but it is not enough simply to translate your keywords. Lexcelera's Multilingual SEO service involves keyword research to find the most effective keywords in a given language based on search volumes. This research is necessary to optimize how your website ranks in global search engines according to your keyword strategy. Once the most effective keywords are identified for each page, they can be integrated into the translation of the body text and in the page metadata.
Often, a direct keyword phrase translation corresponds poorly to how users actually search.
For example, "vol à bas coût" is a direct French translation of "low-cost flight".
But it's not the phrase that most French people would enter into an online search engine.
Keyword trends in France reveal that "vol low cost" is searched around 1000 times more each month than "vol à bas coût".
However, another keyword phrase outperforms the direct translation by 30,000 times: "vol pas cher".
Choosing the right multilingual keywords makes all the difference.
Metadata optimized for search engines
In addition to researching and translating keyword phrases, Lexcelera also optimizes metadata such as the page title, meta description and alt text and will even localize the page URL on request.
If buying search terms is part of your strategy, Lexcelera's research will also identify the level of competition associated with the different keyword phrases.