If you make medical devices, you have some deadlines coming up: The European Union (EU) has asked companies to comply with its Medical Device Regulation (MDR) by May 26, 2021. There is also the In Vitro Diagnostics Medical Devices Regulation (IVDR), which will come into force from May 26, 2022.
In this article, we talk about the compliance measures that concern themselves with content and its translation. We also provide tips on how you can partner with a language company to take care of these compliance requirements.
Which devices will be affected?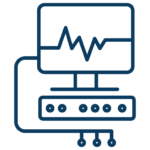 All devices that currently have the CE certification need to be re-certified under MDR. All new devices that require the CE certification too have to be certified under MDR.
So, that means the MDR will touch many medical devices sold in the European Union such as lenses, x-ray machines, pacemakers, breast implants, hip replacements, and sticking plasters. In vitro diagnostic medical devices, which are used to perform tests on samples, include HIV blood tests, pregnancy tests, and blood sugar monitoring systems for diabetics.
How does content come into the picture?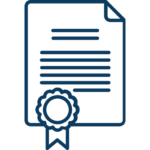 The EU has placed great emphasis on transparency and accuracy in the MDR. This is to ensure patient rights and a better healthcare system. Hence, there is a need for more detailed descriptions, more languages, and more accessibility to the content.
The content types that come into focus for MDR compliance are:
Instructions for Use (IFUs)
IFUs for CE marked products will now have to match the stipulations of MDR. You need to check the IFUs against the new requirements, so you can fill in any gaps.
The patient information must state clearly the purpose of the medical device, and where applicable, what the clinical benefits would be.
For devices that will be inserted in the body, IFUs have to specify the materials used to make the device.
If a device is meant for lay users, IFUs have to include circumstances, if any, where they must consult with their doctors before using it.
The IFU must mention the expected life of the product and if any follow-up checks are required.
Summary of Safety and Clinical Performance (SSCP)
The SSCP is another critical document required by the MDR. It includes design verification/validation reports, the risk management report/file, the clinical evaluation report, and post-market surveillance (PMS), and post-market clinical follow-up (PMCF) plans and reports.
Content for the SSCP can be primarily derived from the IFU, where applicable. The SSCP of each device will be made publicly available on Eudamed, the European database on medical devices.
Why is translation critical for certification?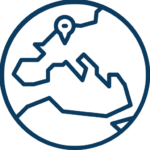 The entire IFU along with the updated content, the SSCP, and other technical documentation as required in the Annexes II and III will need to be translated in all the languages of the EU country where the product is to be sold. The information must be accurate and in plain language, to make it accessible to non-medical professionals. That is, any specialized content which may have medical jargon must be put into simpler words.
Any changes made to the device or documentation in one language needs to be reflected in each language the documents are available in. The Notified Body will validate the documents in one language.
For subsequent translations, the company can ensure quality in two ways:
The company's regulatory affairs department or counsel in each country will validate the translations.
If there is no in-country counsel, the company can use a back translation process to ensure the translation is accurate. In this process, the earlier translation is translated back into the source language. This is then compared with the source content. The translation agency that back translates is different from the one that performs the translation.
A translation certificate is highly recommended to accompany the translated documentation when applying for certification.
If all the content required under the MDR is not translated in the languages of the country where the device will be sold, the device will not receive the CE certification. And, you will lose out in that market. That's how critical translation is.
Best practices for compliance with MDR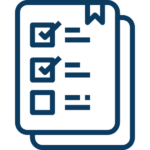 A lot of new content needs to be created and translated to fulfil the different requirements of documentation. Here are a few best practices that make complying easier:
New terminology may need to be used to explain concepts to lay audiences. Use terminology management tools or work with multilingual content companies that already have one. This will help keep track of new terms being added, old terms that should no longer be used, explanations for the new terms, and so on.
The information in different language versions needs to be consistent. Invest in a quality management system to make sure there are no inconsistencies in translated versions.
Form teams within your organization that can oversee the process of creation and management of any new terminology or new content creation. Make sure the teams represent all stakeholders (regulatory affairs, marketing, research and development, etc.) as they would know their own requirements well.
Complying with the EU MDR and IVDR can bring additional benefits when you are entering another critical market: China. There are certain similarities in the classifications of medical devices in China.
China too requires manufacturers to translate all labelling and packaging text to Chinese. For Class II and III devices, documentation including product description, intended use, research data, manufacturing information, clinical evaluation data, product risk analysis data, and product technical specifications need to be submitted to the regulating authority.
So, the best practices you adopt to comply with the MDR can come in handy when entering China, too.
Choose translation partner with care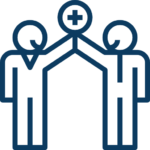 As every improvement or change to the product or its packaging would result in cascading content, translation is a process that life sciences companies have to integrate with their business processes. It's not a one-time event any more. It's a constant, continuous service that you will need.
It is all the more reason to choose your language partner with care, as it can make a difference between being able to sell in Europe or not. Keep in mind the below when selecting a multilingual medtech content company:
To begin with, your translation company must have experience in creating and managing multilingual content for medtech companies. It is highly recommended that they already have the tech infrastructure, especially terminology management and translation management tools as this will enable faster work. It must be familiar with regulatory requirements that relate to content, so that it can audit your content and advise you on gaps that need to be filled.
This process of assessing the content gap can be time-consuming, as it has to be done for all the patient manuals of CE-marked products. Very few life sciences content companies have content management systems (CMS) to systematically identify and fill the gaps. A CMS is critical in doing this as it saves a lot of time, maintains versions, and brings transparency.
The content company must have a solid, multi-level review process to meet the stringent requirements of MDR. This ensures that the required high levels of quality can be delivered. Clear channels of communication must be established for stakeholders, project managers, and translators. The review and feedback processes must be documented.
It must have an established system of managing the many language versions, so that changes or updates in the future can be quickly implemented across languages.
One thing is certain: there is no time to lose. A last-minute translation effort will lead to quality issues and auditors may reject your products.
These regulations make your product more accessible to the patient. Hence, it's definitely an advantage in the market. So, start working on compliance as soon as possible.
Need help with a MDR project?
With production offices in Paris, Buenos Aires, and Bangkok, and commercial offices in London and Vancouver,
at Lexcelera, we're available to deliver projects and answer questions 24/7—guaranteed.