We often read about how we must prepare for the global market and why it is important for success in international business, and so on. But have you ever wondered what or where is this "global" market? What are its constituents? And, how does one cater to it, if at all it exists?
The truth is there is no single global market. It is but a concept. In reality, what we call the global market collectively refers to many local markets. These markets may be situated in the same country as well as abroad.
Prepare for and cater to local markets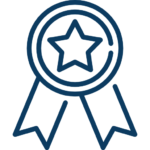 As there is no "global" market but several local markets, one cannot standardize, but one can and must localize. Prepare for each new market entry with as much care and effort as you would when releasing a product in your home market. This doesn't mean, however, that you reinvent the wheel for each market. You can always build a set of localization best practices which can serve as a checklist for market entry as well as continued operation.
Create "Centers of Excellence" in globalization – yes, we'd still use that term for company-wide understanding of the purpose of the team – which will serve to document these practices and share knowledge.
The Globalization Center of Excellence can create and document a playbook for entering new markets. It acts as a repository of knowledge which various departments in the company can tap into and make use of.
Pick your "favorite" markets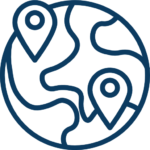 When a company refers to its global market, it is in fact referring to the particular local markets it operates in. Hence, each company has to figure out which markets are important for it and accordingly localize. Even when companies operate in 50+ countries, they have or need to have a strategy tailored to each market. Sometimes, countries may get clustered into regions, as languages and cultures are shared.
In essence, don't create a blanket solution for one market: instead, prioritize the local markets you want to operate and succeed in around the world and work on customized marketing and sales strategies for each.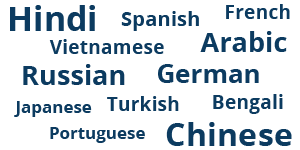 If there is no global market, it follows that English cannot be the key to global success. Even where it's spoken widely as a second language, the preference will always be for the mother tongue language. Case in point: the Indian market or the European Union. Nine out of 10 Internet users from the European Union said they would prefer to visit a website in their own language, if they were to choose. Similarly, in India about a quarter of the country's population speaks English, but their fluency varies and, again, when given a choice they would prefer to use their languages online.
Multilingualism is your first step in recognizing and adapting to the diversity of your clientele. However, it's as much about customer inclusivity as much as it is about your own survival. If your business is to thrive, you want customers to find you. When your website or app does not turn up in search results when customers type the search query in their language, guess who's losing out?
Think globally, act locally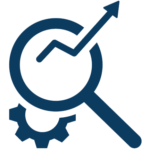 What does this mean in the context of product development and marketing? Build a product that can be adapted to different locales. Do not assume your product is going to readily fit into most markets. You can do a couple of things to check for market fit: how is your industry sector doing in the country you are seeking to enter? Where are your competitors going? It'd be easier if you initially choose countries that speak the same language as in your home country and have similar economies. That is, if your product is for an emerging market, other emerging markets may be easier to penetrate.
In marketing, when you think global and act local, you create a central brand messaging, but you're open to working with local teams for local execution. Be flexible and agile to understand and cater to your local market needs. Your partners such as language service providers (LSPs) can tell you a lot about what your local consumers prefer, in addition to helping you create an impactful message that resonates with them.
We are local in terms of how close we are to you and we are multi-local at the production level. This way, we are able to feel the pulse of the markets, tap into high quality professional resources, and create engaging brand communication. We are able to create original content in any language – this often makes an instant and deep connection with the target audience than translation can.
We believe this is a very effective way of catering to local markets, while still having a central, global vision of growth. This way, you can scale globally while succeeding locally.