Content comes in small packets today, either on social media or to support agile development. As companies look to release products simultaneously in all their markets, the turnaround time to translate content is typically a day or sometimes just a few hours. Are your translation processes and tools keeping up with the pace? 
You could choose from a couple of approaches to translate website content, depending on how fast the translations are required.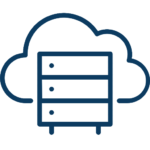 It is a tech solution that has been around for some time and proven efficient in real-time translation of content as you publish it on the main website. This is how it works: when fresh content is created on the main website, a proxy grabs the new text and swaps it with translated text in the reader's language on the regional or country site. The translations themselves come from either a machine translation (MT) engine or from translation memory (TM), that is, a store of previously translated sentences (or strings), or both.
Consider the following pros and cons before deciding on translation proxies:
The country sites essentially mirror the "mother" site. While this approach is great for content that can merely go through translation, it is not suitable for content that needs more adaptation like transcreation, or if you want to create fresh content for a country site.
Using a proxy also means that at some point you have to consider MT. Here you have more decisions to take regarding which MT technology to use: neural MT (NMT), statistical, rule-based, or hybrid. Other decisions are which MT vendor to choose, whether you are going to use MT for all language combinations, and what levels of editing you require for the MT output so that the translated content is on par with your quality standards.
You can also deploy professional, human translation within the proxy workflow, but note that fresh content yet to be translated will show up in the original language on the country site. It might result in a broken user experience.
When you choose a proxy solution for global communication, remember that you still cannot get human beings out of the way. Translation memories and MT output require the intervention of trained, experienced linguists and engineers for maintenance and operation. Translation memories can go bad if not looked after or if every project is being dumped into the same TM. Over time, terms may become obsolete, new ones may be added. Also, remember that translation memories feed into MT, so the quality of the MT output is hugely influenced by what you have in your TM.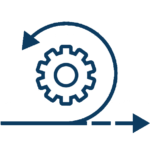 In this approach, your LSP works as part of the product team from the get go. As a result, the LSP understands the product, the target audience, the locales for market entry, and quality requirements. Review and feedback processes are in place right from the beginning of the project to enable continuous translation. Everyone is clear on what level of quality is expected, so there is no room for subjective reviews. The LSP can also advise on practices to adopt to create global-ready content and set up internationalization processes, saving time and effort for everyone involved.
To make agile localization work, take the following steps:
Check if your LSP can provide follow-the-sun coverage or comprehensive coverage in the region you're looking to operate in. Failing which, try to work out a translation schedule that matches your development cycle.
Agree on quality expectations and make sure they are not too high. If you are going to release your product in all the languages of the markets you are working in, it may not be possible to achieve perfect quality, should that exists. So, have clear benchmarks for quality. This reduces time spent on back-and-forth between the translators and developers.
Automate what you can. For instance, there is no room for manual handoff of files if you are to produce just-in-time translation. Explore what else can be automated fully or to some degree in the localization workflow.
Be truly agile, in the sense of being open and ready for changes that may be required of you as you progress.. Do not hesitate to try new fixes. Learning and knowledge sharing will save the team from last-minute firefighting.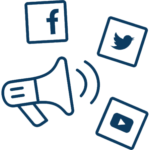 With social media increasingly influencing the purchase decision, you want to be sure you are present on all those platforms where your prospects hang out and are part of the conversation. Usually, your messages on social networks are highly personalized and often ultra-localized. So, translation simply doesn't work in most cases. A more efficient way to work is to have near-autonomous in-country teams that your LSP can dedicate to your account.
Get your LSP on board while planning the social media campaign for different locales. Prepare a brief in which you set forth the target demographics, the messaging tone, and content formats you want to use. Make sure the in-country social media team understands the central idea of the campaign—they can then go ahead and tailor it to their locale and manage the daily running of the campaign.
The method you choose for instantaneous translation depends on your business priorities – how fast is fast enough, the type of content, the locales you are targeting – some audiences may be more quality-sensitive than others, and, of course your budget and organizational structure. It is going to cost more to translate quickly, at least initially when you are getting your teams, tools, and processes set up.
The level of autonomy you are willing to devolve to your local teams is another factor in enabling rapid translation – over-centralized corporate structures would make it difficult to pull this off.